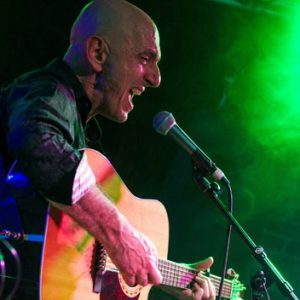 Friday, September 16th at 8 PM
Singer-songwriter: acoustic guitar, harmonica, vocals – contemporary folk with touches of gospel, blues, jazz and pop

Born and raised in Johannesburg, South Africa, Toby has immersed himself in all genres of American Music of the last 50 years. His interest in African Rhythms & World Music, coupled with his keen ear for highly intuitive arrangements, has been the hallmark of his writing and performance styles, and he has garnered a strong following of listeners on Long Island and beyond. A graduate of the prestigious Rubin Academy of Music in Jerusalem Israel, he continues to search for material that stays as close to his musical roots as possible while at the same time reaching for new and exciting musical universes.

Join us for an exhilarating  evening of great music in the intimate setting of the Our Times Coffeehouse.
Suggested Donations For This Performance:
Students (w/IDs): $10
Children under 12: $6 (very young children are free)
Tickets on sale at the door.
Sorry, no pre-sales are available.
---
The Our Times Coffeehouse, staffed entirely with volunteers, has been presenting live music for over 26 years. OTC is dedicated to supporting affordable folk music on Long Island, and over the years has hosted hundreds of outstanding performers in a warm, intimate setting. The Our Times Coffeehouse is a joint project of the Ethical Humanist Society of Long Island (EHS) and the Long Island Progressive Coalition (LIPC), with the assistance of the Research and Education Project of Long Island (REP-LI).