Phil Ochs Night
Friday, September 15 at 8 PM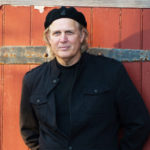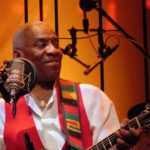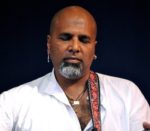 OTC is proud to open our Fall 2017-18 season with a Tribute to Phil Ochs featuring Greg Greenway, Reggie Harris, Tom Prasada-Rao and Pat Wictor. Ochs wrote hundreds of songs and released eight albums in the 1960s and 1970s. Harris, Prasada-Rao, Wictor and Greenway will take turns resurrecting, interpreting and paying tribute to his work.
Ochs, a protest singer and songwriter with a sardonic wit, was known for his sharply-honed humor, political activism and insightful lyrics, as well as for his unmistakable voice. While his best-known songs, which include "I Ain't Marching Any More," "Draft Dodger Rag," and "There But for Fortune," are political, he also penned beautiful ballads such as "Pleasures of the Harbour" and "Changes."
Pat Wictor, whose most recent CD "This is Absolutely Real: Visions and Versions of Phil Ochs,"  wrote: "He was, as many of you know, best known as a great topical/political songwriter, with a gift for turning the news of his day into song. But his songs are not simply still politically relevant. Phil Ochs was a writer of great melodies and a poet of the highest order, and his best songs endure as great art. . . Long before today's problems with propaganda and 'fake news,' Phil Ochs' songs, some using fantastical imagery, asked probing questions about the limits of power, the boundaries of what is real, and where the human heart can reside in a (seemingly) unfeeling world."
---
Our Times Coffeehouse is in the Ethical Humanist Society building, 38 Old Country Road, Garden City, two miles west of Meadowbrook Parkway next to the blue water tower. For more information, call 516-741-7304.
Suggested Donations For This Performance:
Students (w/IDs): $15
Children under 12: $6 (very young children are free)
Tickets on sale at the door.
Sorry, no pre-sales are available.
The Our Times Coffeehouse, staffed entirely with volunteers, has been presenting live music for over 27 years. OTC is dedicated to supporting affordable folk music on Long Island, and over the years has hosted hundreds of outstanding performers in a warm, intimate setting. The Our Times Coffeehouse is a joint project of the Ethical Humanist Society of Long Island (EHS) and the Long Island Progressive Coalition (LIPC), with the assistance of the Research and Education Project of Long Island (REP-LI).