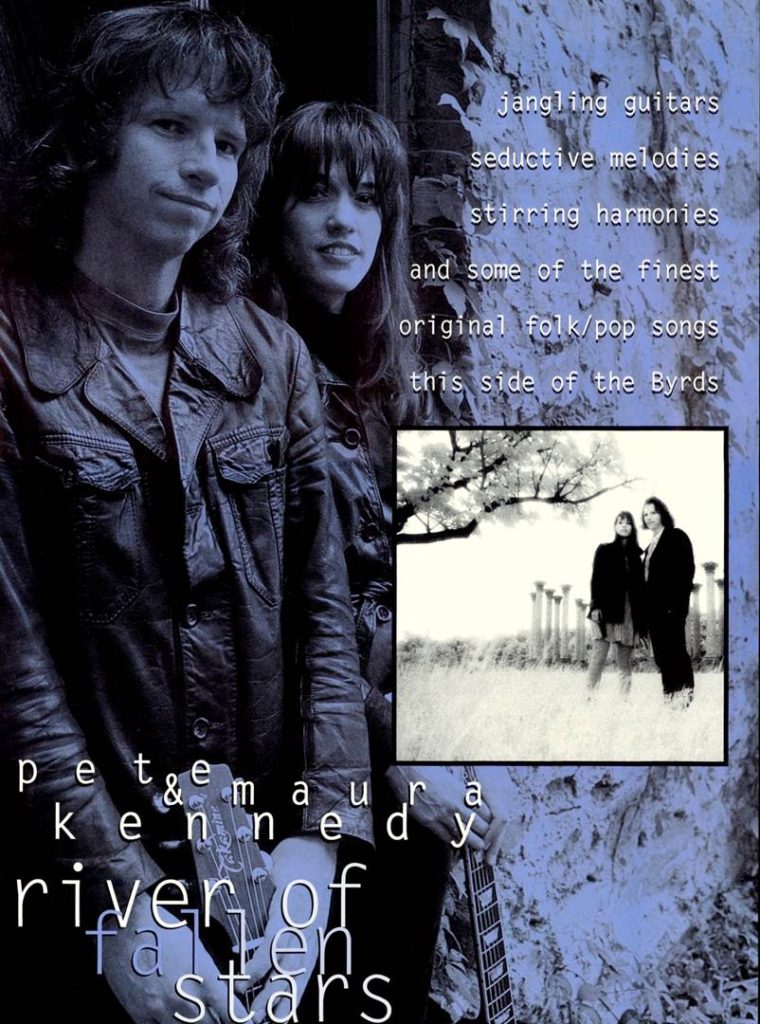 Friday, February 21 at 8 PM
2020 marks the 25th anniversary of River of Fallen Stars, the album that launched the career of The Kennedys. Pete and Maura wrote the songs while touring Ireland and England as members of Nanci Griffith's Blue Moon Orchestra, and the misty sonic quality of 12-string guitars, combined with lyrics that were poetically and mystically uplifting, gave the record a unique and evocative sound that touched listeners across the US and Europe.
This year, the duo will be playing the entire album in sequence at selected theaters and festivals, with the original arrangements and guitar sounds. It will be the first time many of the songs have ever been heard live on stage. Their hope is that this reboot of River of Fallen Stars will not only evoke happy memories for those who took the album to heart two and a half decades ago, but it might also spark a new cycle of creative inspiration and optimism for kindred jangle poets around the world.
You can hear this amazing performance right here on Long Island on Friday, February 21 at OTC.  The Kennedys are recognized for their harmonies and instrumental prowess, blending elements of country music, bluegrass, Western swing and janglepop. When performing live, Pete plays the acoustic guitar, electric sitar, bass and ukulele, while Maura plays acoustic and electric guitars and uke. They have performed in clubs and theaters throughout the United States, on a cruise, and at Bill Clinton's first and second inaugurations. The Kennedys were awarded the Kate Wolf Memorial Award by the World Folk Music Association in 2001.
Our Times Coffeehouse is in the Ethical Humanist Society building, 38 Old Country Road, Garden City, two miles west of Meadowbrook Parkway. Doors open at 7:15 PM that evening for ticket sales.  For more information, call 516-741-7304.
Suggested Donations For This Performance:
Students (w/IDs): $15
Children under 12: $6 (very young children are free)
Tickets on sale at the door.
Sorry, no pre-sales are available.
Our Times Coffeehouse, staffed entirely with volunteers, has been presenting live music for 30 years. OTC is dedicated to supporting affordable folk music on Long Island, and over the years has hosted hundreds of outstanding performers in a warm, intimate setting. The Our Times Coffeehouse is a project of the Ethical Humanist Society of Long Island.