Kirsten Maxwell & Kypin Martin
Performing separately & together
Friday, June 15 at 8 PM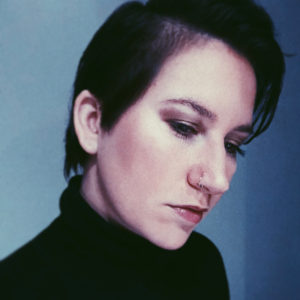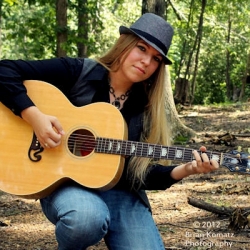 Kirsten Maxwell is a Long Island based singer/songwriter. She started writing songs in high school and performed regularly at open mics and small gigs in college. Since then, Kirsten has committed to a life of music full-time. Without the help of label, agent, or manager, she has toured extensively in the U.S., released one album and recorded an EP, won a number of songwriting competitions and performed at festivals on the East Coast and in Texas. Her grassroots following doubled in the past year and the expected release of her new self-titled EP has her fans on the edge of their seats. In December, Kirsten opened for rock icon Melissa Etheridge. She has also shared stages with Bill Staines, Michael Johnson, Slaid Cleaves, Vance Gilbert, and Nicole Atkins. Click here to catch her performing "I Wonder."
Kipyn Martin is an emerging Indie folk artist whose roots sink deep into the banks of the Shenandoah River. She plays festivals, concert halls, coffeehouses, and house concerts from New England to Texas. Accolades for Kipyn include multiple Gold Awards in the Mid-Atlantic Song Contest (most recently for "God Is Love" from her 2017 album release Dance Across the Sky), as well as the honor of Washington Area Music Association's WAMMIE Award for New Artist of the Year. In 2017, she toured to promote Dance Across the Sky and traveled to perform Joan & Joni: A Tribute to the Music of Joan Baez and Joni Mitchell with duo partner Allison Shapira. Click here to see Kipyn performing "Dance Across the Sky" at the 2014 Mid-Atlantic Song Contest Awards Gala.
SPECIAL RAFFLE!!!

At this performance: win a pair of tickets to the 30th Annual Falcon Ridge Folk Festival, August 3-5. Tickets include camping, with a value of $390 for the pair. Tickets are $5 each, good luck!
---
Doors open at 7:15 PM that evening for ticket sales. The suggested donations are $20 adults and $15 students with ID; sorry, no pre-sales are available. Our Times Coffeehouse is in the Ethical Humanist Society building, 38 Old Country Road, two miles west of Meadowbrook Parkway next to the blue water tower. For more information, please call 516-741-7304.
Our Times Coffeehouse, staffed entirely with volunteers, has been presenting live music for 28 years. OTC is dedicated to supporting affordable folk music on Long Island, and over the years has hosted hundreds of outstanding performers in a warm, intimate setting. The Our Times Coffeehouse is a joint project of the Ethical Humanist Society of Long Island (EHS) and the Long Island Progressive Coalition (LIPC), with the assistance of the Research and Education Project of Long Island (REP-LI).
Adults: $20
Students (w/IDs): $15
Children under 12: $6 (very young children are free)
Tickets on sale at the door.
Sorry, no pre-sales are available.