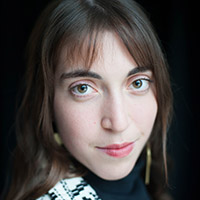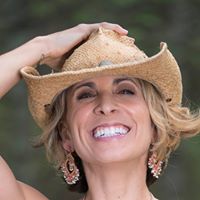 Friday, March 20 at 8 PM
Next up at Our Times Coffeehouse: a double bill of Alisa Amador and Genevieve.
Alisa Amador's music is a synthesis of the many styles she has absorbed: rock, jazz, funk and alternative folk, all wrapped in the spirit of the Latin music she grew up with. Vance Gilbert described her style as "Shawn Colvin meets Joni Mitchell has lunch with Amy Winehouse meets Suzanne Vega and Diana Krall." Her soulful singing, poetically incisive lyrics, and syncopated rhythms are likely to make you cry, laugh and dance all within one set.
A true Renaissance woman, Genevieve recently returned to the US after working with wildlife in the middle of the South African bush. She is now busy building a multi-media platform she refers to as "edutainment." Combining her music with her award-winning photography and newly published novel, she is using her unusual experiences to create a unique series that combines science and art and champions environmental and other social causes. When she isn't performing, presenting at schools and community centers, or doing photo shoots, she is advocating for a variety of organizations and writing and producing music for licensing opportunities. Occasionally, she sleeps.
Our Times Coffeehouse is in the Ethical Humanist Society building, 38 Old Country Road, Garden City, two miles west of Meadowbrook Parkway. Doors open at 7:15 PM that evening for ticket sales.  For more information, call 516-741-7304.
Suggested Donations For This Performance:
Students (w/IDs): $15
Children under 12: $6 (very young children are free)
Tickets on sale at the door.
Sorry, no pre-sales are available.
Our Times Coffeehouse, staffed entirely with volunteers, has been presenting live music for 30 years. OTC is dedicated to supporting affordable folk music on Long Island, and over the years has hosted hundreds of outstanding performers in a warm, intimate setting. The Our Times Coffeehouse is a project of the Ethical Humanist Society of Long Island.