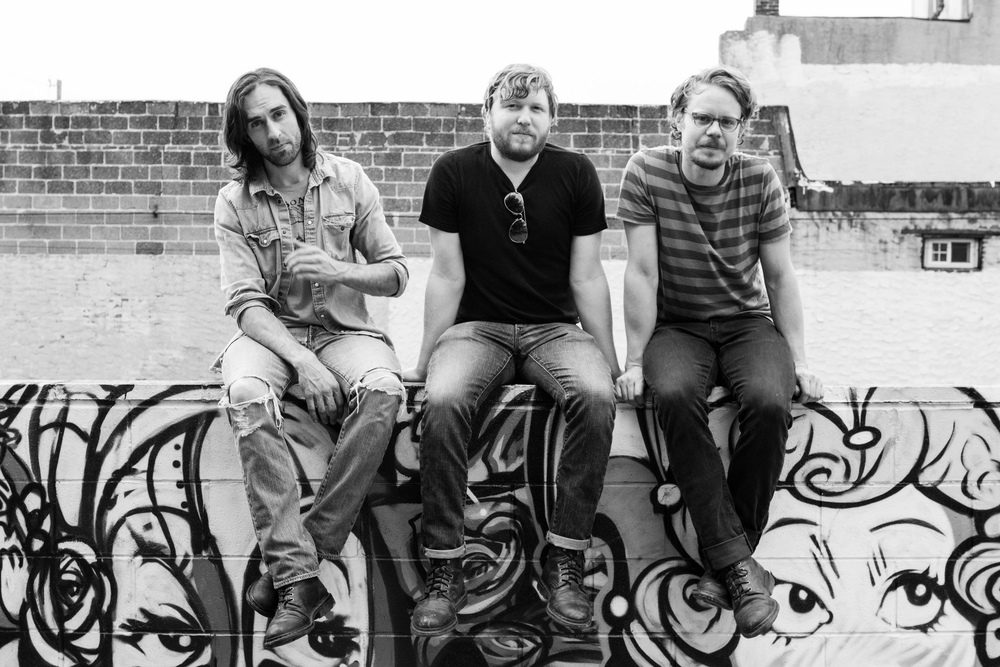 The End of America is a band of friends, singers and travelers who blend three-part harmony with rock and Americana. The Philadelphia-based outfit harnesses a style that resonates with fans of Ryan Adams, CSNY and Dawes. They were voted "Favorite Newcomer" of the 2016 Philadelphia Folk Festival and the "Most Wanted" band of 2017 at the Falcon Ridge Folk Festival. David Crosby tweeted, "They sound great and they seem to be loving doing it."
All frontmen of previous bands, Brendon Thomas, James Downes and Trevor Leonard met on tour in 2005. They went on to form a trio that highlights their vocal chemistry and captures the raw honesty of their performances. TEOA recently released their debut LP (self-titled), a follow-up to their previous EPs, Shakey and Steep Bay. Anyone who has seen TEOA can attest to their powerful harmonies and stage presence.
The End of America has performed at SXSW, Savannah Stopover and the Philadelphia Folk Fest. They have shared the stage with Graham Nash, Old Crow Medicine Show, Larry Campbell, David Bromberg, Gary Louris (The Jayhawks), Simone Felice (The Felice Brothers) and joined Beck in Los Angeles to perform for his Song Reader sheet music release show. The trio's appearance at the show aired live on KCRW and received praise from Spin, Filter and The Hollywood Reporter.
---
Doors open at 7:15 PM that evening for ticket sales. The suggested donations are $20 adults and $15 students with ID; sorry, no pre-sales are available. Our Times Coffeehouse is in the Ethical Humanist Society building, 38 Old Country Road, two miles west of Meadowbrook Parkway next to the blue water tower. For more information, please call 516-741-7304.
Our Times Coffeehouse, staffed entirely with volunteers, has been presenting live music for 28 years. OTC is dedicated to supporting affordable folk music on Long Island, and over the years has hosted hundreds of outstanding performers in a warm, intimate setting. The Our Times Coffeehouse is a joint project of the Ethical Humanist Society of Long Island (EHS) and the Long Island Progressive Coalition (LIPC), with the assistance of the Research and Education Project of Long Island (REP-LI).
Adults: $20
Students (w/IDs): $15
Children under 12: $6 (very young children are free)
Tickets on sale at the door.
Sorry, no pre-sales are available.