Reggie Harris
&
Greg Greenway
"Deeper Than the Skin"
Friday, September 21 at 8 PM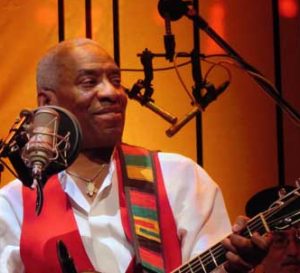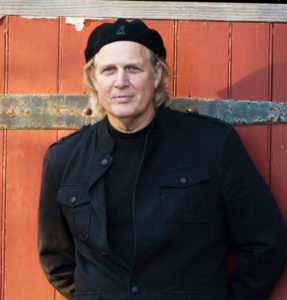 Reggie Harris and Greg Greenway open the fall season at Our Times Coffeehouse, performing as "Deeper Than The Skin." This special evening, called "Building Bridges with Music," is one of sharing and reflection, a journey with two friends through their experiences with race and its impact on their lives. Thea Hagepanos of the Unitarian Universalist Congregation of Wilmington, NC, states, "To be invited into their lives to share their deepest concerns and memories is a rare privilege. . .This is two hearts asking us to gather and share our histories, our reflections on where we've been and where we want and need to go."
Greg and Reggie, using the power of music and storytelling, take audiences on a journey following their divergent backgrounds. Along the way, audience members have the opportunity for self-reflection, are united through musical participation, and have the chance to dialogue with the musicians and each other about their own experiences. Reggie and Greg are incredibly talented performers who provide an entertaining evening of music filled with messages of justice and hope.
Reggie is the Music Education Director of the Living Legacy Project of the UUA, co-leading tours through the Civil Rights ground of the South. He is a Woodrow Wilson Scholar. Solo, and in the duo Kim and Reggie Harris, he has led hundreds of programs on race and social justice. Greg Greenway, one third of Brother Sun, was a part of the planning committee (at Reggie's request) of Marching in the Arc of Justice, the Unitarian Universalist conference commemorating the 50th anniversary of the Selma Voting Rights Action. Together and individually, Reggie and Greg have brought the issue of race before audiences all across North America.
---
Doors open at 7:15 PM that evening for ticket sales. The suggested donations are $20 adults and $15 students with ID; sorry, no pre-sales are available. Our Times Coffeehouse is in the Ethical Humanist Society building, 38 Old Country Road, two miles west of Meadowbrook Parkway next to the blue water tower. For more information, please call 516-741-7304.
Our Times Coffeehouse, staffed entirely with volunteers, has been presenting live music for 28 years. OTC is dedicated to supporting affordable folk music on Long Island, and over the years has hosted hundreds of outstanding performers in a warm, intimate setting. The Our Times Coffeehouse is a joint project of the Ethical Humanist Society of Long Island (EHS) and the Long Island Progressive Coalition (LIPC), with the assistance of the Research and Education Project of Long Island (REP-LI).
Adults: $20
Students (w/IDs): $15
Children under 12: $6 (very young children are free)
Tickets on sale at the door.
Sorry, no pre-sales are available.