Open Book
Friday, April 20 at 8 PM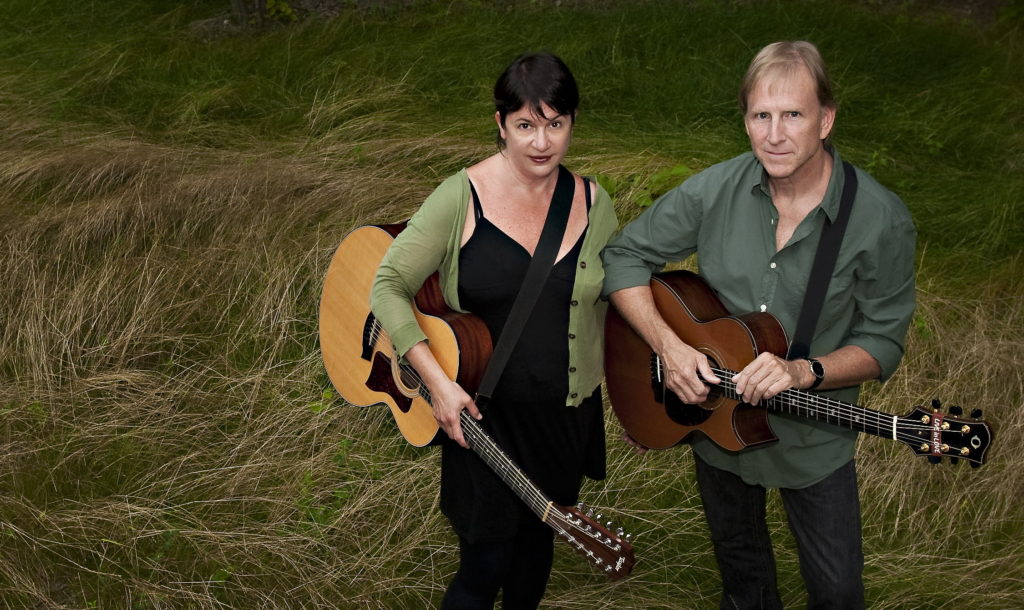 Rick and Michele Gedney, known as the duo Open Book, have been writing, recording, and performing together since 2000. Their original music features melody invention and vocal harmonies supported by a tapestry of interweaving guitars. They have released three albums which have received national airplay and critical acclaim. Open Book is the winner of the 2017 Connecticut Folk Festival Songwriting Competition. Michele and Rick work as facilitators at Dar Williams' "Writing a Song That Matters" retreat, which is going into its sixth season a The Garrison Institute in New York's Hudson Valley.
Sam Tallerico, WVKR Radio, wrote: "Blown away by the HARMONIES! People, they're exquisite. . . Live, their vocals are really front and center. Michele's pristine tone, at times reminiscent of Shawn Colvin's, just soars and Rick's voice complements hers beautifully."
---
Doors open at 7:15 PM that evening for ticket sales. The suggested donations are $20 adults and $15 students with ID; sorry, no pre-sales are available. Our Times Coffeehouse is in the Ethical Humanist Society building, 38 Old Country Road, two miles west of Meadowbrook Parkway next to the blue water tower. For more information, please call 516-741-7304.
Our Times Coffeehouse, staffed entirely with volunteers, has been presenting live music for 28 years. OTC is dedicated to supporting affordable folk music on Long Island, and over the years has hosted hundreds of outstanding performers in a warm, intimate setting. The Our Times Coffeehouse is a joint project of the Ethical Humanist Society of Long Island (EHS) and the Long Island Progressive Coalition (LIPC), with the assistance of the Research and Education Project of Long Island (REP-LI).
Adults: $20
Students (w/IDs): $15
Children under 12: $6 (very young children are free)
Tickets on sale at the door.
Sorry, no pre-sales are available.