In our 30+ years of existence, the Our Times Coffeehouse is proud to have hosted many wonderful evenings of music. Following is a partial list of just some of the performers who have graced our stage. Please browse the list, visit their web sites, listen to their music and help support these great musicians.
Siobhan Quinn & Michael Bowers
Brother Sun – Greg Greenway, Pat Wictor, and Joe Jencks
Freyda Epstein
The world of folk music mourns the premature passing of Freyda Epstein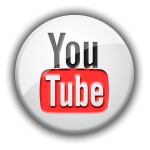 In memory of Freyda Epstein
The Folk Goddesses – Hillary Foxsong – Martha Trachtenberg & Judith Zweiman
House of Hamill
Alice Howe
Matt Nakoa
Joni Mitchell's Blue – A 40th Anniversary Concert
The Nudes, Walter Parks & Stephanie Winters
Remembering Phil Ochs – Hosted by Sony Ochs
Open Book, Michele & Rick Gedney
Heather Pierson Band
Liz Queler & Seth Farber – The Edna Project
Siobhan Quinn & Michael Bowers
Mark Wahl
and many many more…..