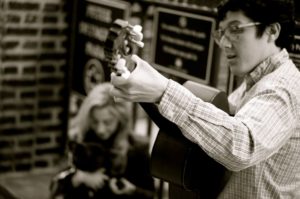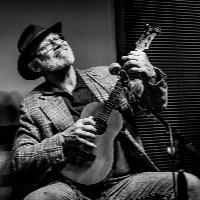 Friday, March 15 at 8 PM
Joshua Garcia is a folk singer-songwriter whose music and writing style draw from the influences of his musical heroes Woody Guthrie, Bob Dylan, and Johnny Cash. Born and raised in Los Angeles, Joshua now resides in Astoria, Queens. His strong baritone and wide-ranging blues style guitar work combine with a deadpan sense of humor.

Mark Wahl is a singer-songwriter, guitarist and luthier. Mark's songs are often poignant vignettes with powerful use of metaphor and simple, compelling melodies. His full-time passion is making and repairing fine guitars, and says, "When I need a break I play them and write songs. I'm a lucky guy."
---
Our Times Coffeehouse, staffed entirely with volunteers, has been presenting live music for 30 years. OTC is dedicated to supporting affordable folk music on Long Island, and over the years has hosted hundreds of outstanding performers in a warm, intimate setting. The Our Times Coffeehouse is a joint project of the Ethical Humanist Society of Long Island (EHS) and the Long Island Progressive Coalition (LIPC), with the assistance of the Research and Education Project of Long Island (REP-LI).
Suggested Donations:
Adults: $20
Students (w/ID): $15
Children under 12: $6 (very young children are free)
Tickets on sale at the door.
Sorry, no pre-sales are available.